We're excited to offer the latest tech savy (or not so tech savy) generation the options to create and update their own website.

Here's  a great choice for you! Net Projections wants to provide you with a complete "do-it-yourself one stop shop" experience.
Although we continue to offer Custom web design and updates, We NOW also offer complete services that puts you in control! Everything is available that you need to get up and running in just a few minutes. Choose or transfer your domain name, hosting package and select from over 450+ Pre-installed Apps (WordPress, Joomla, etc) which you may download with one click to allow you to create/update your own hosted website.

Sign up today for your account! Everything is completely automated. Enjoy!


CPanel
FTP Connections
Site Publisher
Softaculous Apps Installer
Databases
Domain Name personalied Email Accounts
Security
Over 450 APP Options with One Click - Website Baker, Shopping Carts - Social Media, etc.
Below you will see just a few available options.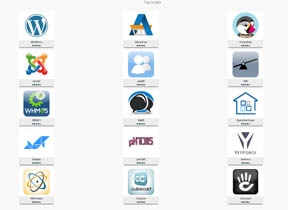 Open a new account today and be prepared to have fun creating your masterpiece!
Thursday, January 1, 1970
Powered by WHMCompleteSolution