E-Commerce Websites
E-Commerce websites are professional websites that are built so that businesses may sell products online.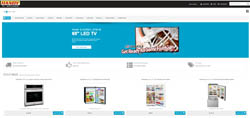 E-Commerce websites can:
Provide company information
Provide company's product information
Market company's products
Provid help and support to their costumers
Sell company's products online
SSL Certificates Are Available
E-Commerce Website Software:
Net Projections will take care of all aspects of the shopping cart for you. Setting all preferences, adding products, necessary graphics, etc.
Ready to Order E-Commerce:
---
Net Projections | Innovative Web Design & Hosting Systems. © 1995 - 2021