Informative Websites
---
E-Commerce Websites

Provides a solution for merchants to create an online business and sell products quick and efficiently.

CMS Websites

Content Management Sites (CMS) Enables you to build Web sites and powerful online applications.
Social Websites

Social Media, Military, Pro Sports, Financial, Personal and Historical Websites
Informative Websites
Informative websites are built for the purpose of providing information. These websites can include: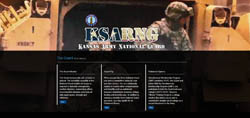 News
Upcoming Events
Science
Military Recruiters
Business
Websites giving analysis on various subjects
Medical information
Educational
University/college/school information
Informative Website Software Options we offer include the following:
Word Press, StatusNet, PageCookery, Storytlr, Wikis, Image Galleries, etc.
Options:
Design Your Own - let us know your ideas and we will set it up for you!
Let Net Projections design the Informational website for you. - We will take care of everything for you, to include domain name, hosting, graphics, etc.
---
Net Projections | Innovative Web Design & Hosting Systems. © 1995 - 2017